Hi there! I'm so excited to meet you. I've been at the shelter since June now and I can't wait to find a family that will take me in. I can tell my behavior has changed a little bit since being here for while, I mean can you blame me? I'm a sweet and smart girl at my core but being cooped up with all my energy doesn't allow me to show my best self. It also doesn't help that I am heart worm positive and can't go on long walks and get all my wiggles out. I'm looking for a family that can take care of my medical needs so I can transform into who I know I am. I know "sit" and can be easily redirected when I get distracted. I'm a smart girl who loves to learn but need plenty of opportunities to do so. I love to chase balls and learn new games and will do anything for a treat. I can be quite mouthy but gentle with treats, probably because I love them so much! I hope you'll come see me twinkle and shine soon.
Kids: 10+, jumpy/mouthy for handling
Dogs: Playful, rough play, may be too much for some dogs
Thanks to our partner, Two Men and a Truck, Twinkle, and all dog and cat fees during the month of October are $50. Don't miss out on this amazing opportunity.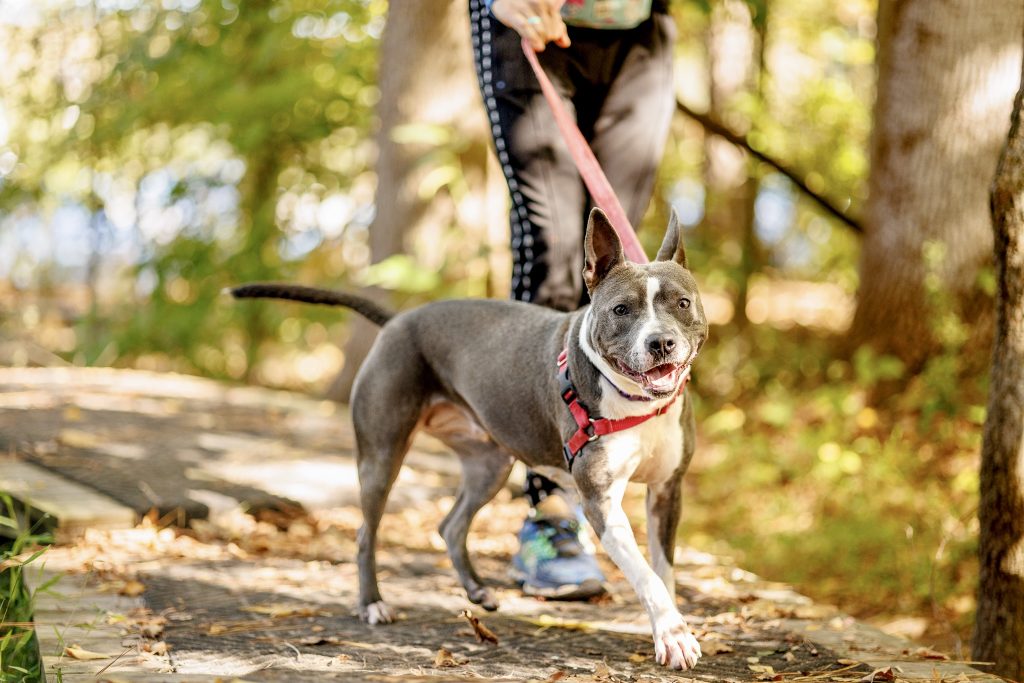 We are excited to offer all of our adoptable dogs and cats for $50 this month during Clear the Shelters. Our medical investment in adoptable animals is approximately a $600 value, and includes that all cats/dogs are: spayed or neutered; microchipped; fully age & species appropriately vaccinated; medically and behaviorally assessed; given parasite treatment, control and prevention; and given lots of love and socialization from our staff and volunteers. So what are you waiting for? Come on out to APS & add a little more love to your home!
Animal Protection Society of Durham
2117 East Club Blvd.
Durham, NC 27704
(919) 560-0640