We are so excited to feature CRACKLE, a sensitive and kind girl.
Hi there! I'm Crackle, a sensitive but affectionate girl who loves to lean in for petting. I am about 1 year and 2 months old and have been at the shelter since October 10th of this year. I sure do love balls and playing tag games with whoever will play with me, but we must be careful right now because I am heartworm positive. I need someone who can take on my medical care and help me get the treatment I need. In the meantime, I get lots of love and stimulating games to keep me entertained and boy, do I love a good belly rub or a scratch on the head. I would do best in an only dog home as I can be a bit bossy. I am quite anxious and sensitive but I know that I can thrive outside of the shelter with someone who will have patience to teach me new things. Let's ring in the New Year together, come see me today!
Kids: Any age, can be grabby with treats
Dogs: Sniffs, then very avoidant, quick to correct; prefers single dog; slow/careful intros with dogs that will give her space.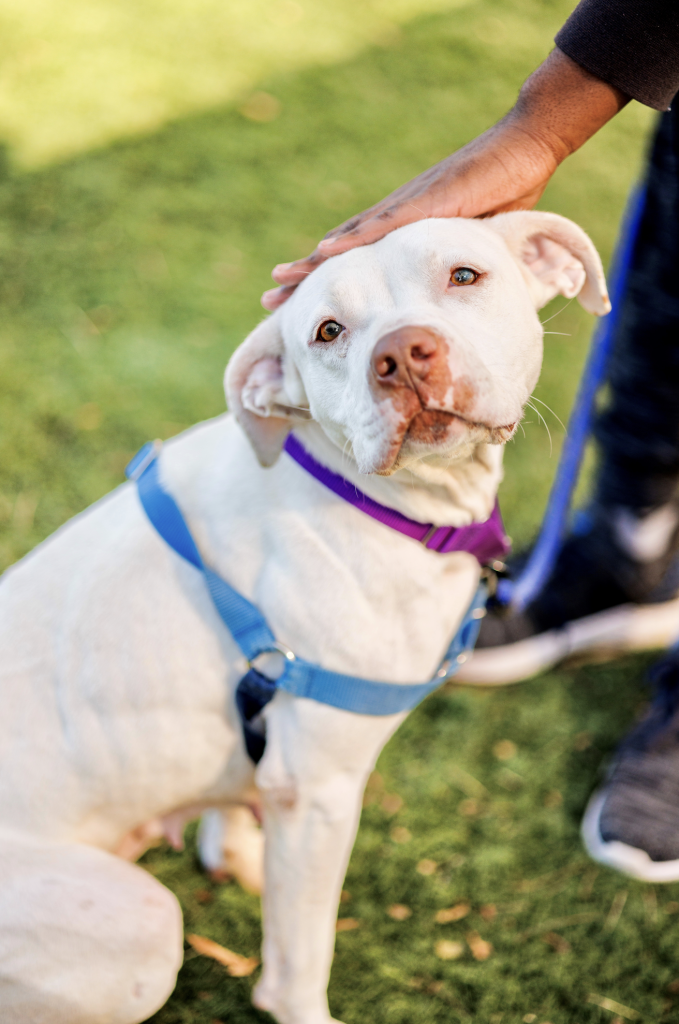 We are excited to offer all of our adoptable dogs and cats for $50 this month during Clear the Shelters. Our medical investment in adoptable animals is approximately a $600 value, and includes that all cats/dogs are: spayed or neutered; microchipped; fully age & species appropriately vaccinated; medically and behaviorally assessed; given parasite treatment, control and prevention; and given lots of love and socialization from our staff and volunteers. So what are you waiting for? Come on out to APS & add a little more love to your home!
Animal Protection Society of Durham
2117 East Club Blvd.
Durham, NC 27704
(919) 560-0640