Oh, hi there! I'm Toffee, a sweet, playful, and endearing girl. My favorite things in life are hot dogs, exploring, showing off my funny side with a case of the zoomies, and a chew toy. It might take me a moment to feel comfortable with new people but once I open up to you, I have so much love and joy to give! I am about 2 years old, 47 pounds, and have been at the shelter since December 2nd, 2022. I get really excited by seeing other dogs and SQUIRRELS! … What was I saying? Oh yeah, but I'd thrive with someone who will offer me patience and guidance, I'd say I'm a quick learner. I can't wait to find my forever home! Come meet me today.
Kids 6+, gentle kids, can be jumpy, anxious about handling
Dogs: Some friendly sniffing, no play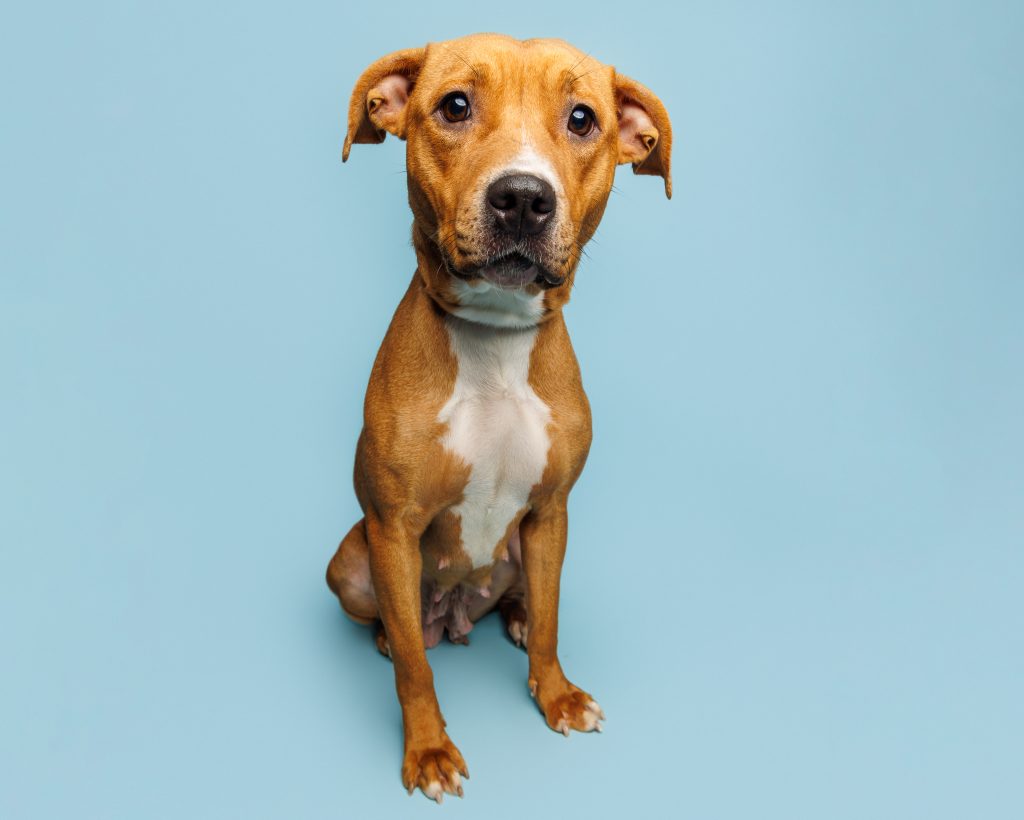 We are excited to offer all of our adoptable dogs and cats for $50 this month during Clear the Shelters. Our medical investment in adoptable animals is approximately a $600 value, and includes that all cats/dogs are: spayed or neutered; microchipped; fully age & species appropriately vaccinated; medically and behaviorally assessed; given parasite treatment, control and prevention; and given lots of love and socialization from our staff and volunteers. So what are you waiting for? Come on out to APS & add a little more love to your home!
Animal Protection Society of Durham
2117 East Club Blvd.
Durham, NC 27704
(919) 560-0640