I'd love to introduce myself as the brand-new Phipps, formerly known as Lips! Take this as my shout to the world that I am the best big hunk of love ever. I've been at APS since December 22nd, 2022 and the humans who love me and feed me here thought I would do best with a big boy name, given my 6 year old age and sophisticated but goofy demeanor. I'm friendly, sweet, and affectionate, and boy do I love treats. I was recently announced champion of Mutt Madness because I'm just so gosh darn talented at catching treats, they never go wasted with me! I got to explore Durham with a nice volunteer, and she said I was the best shotgun rider, didn't have much separation anxiety, and even posed for the pictures she took of me. I do prefer humans and treats to dogs and always promise to lean in for a good rub. I can't wait to find my forever home, please come meet me today!
Kids 8+, jumpy, intense eater
Dogs: stiff but soliciting, tries to hump, slow/careful intros
Phipps's fee, and all dogs at the shelter have been waived! Come meet him today!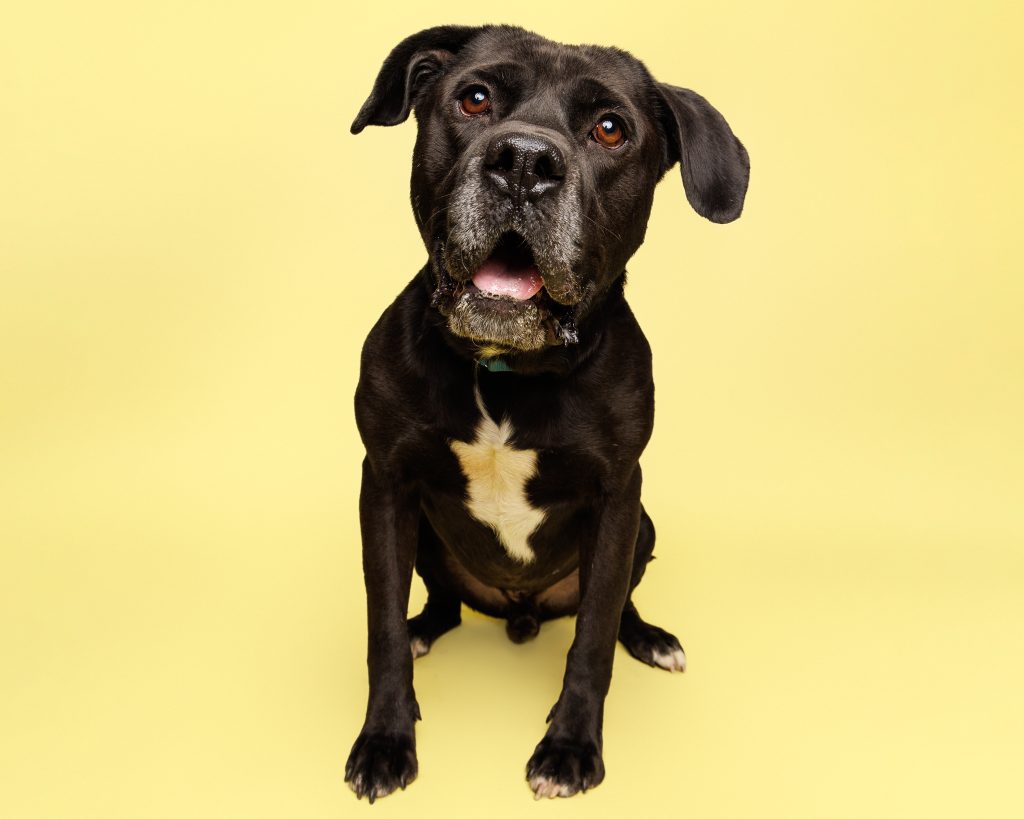 Animal Protection Society of Durham
2117 East Club Blvd.
Durham, NC 27704
(919) 560-0640