Marigold is a girl who enjoys the simple pleasures in life. Give her a stuffed toy, a nice shady spot, and a belly rub, and she's set for the day. She is an enthusiastic, energetic gal looking for someone that will help her keep her paws on the ground – she's an Olympic-level jumper, seriously, it's quite impressive. Marigold has been at APS since April 21st of this year. Her 2 year old self is looking for her forever home, someone she can learn from and cuddle up with at the end of the day. Come meet Marigold today, *pumpkin toy not included.
Kids: 10+, very jumpy, jumps high
Dogs: Friendly sniffing, some play, prefers gentle dogs, can be rude to rude dogs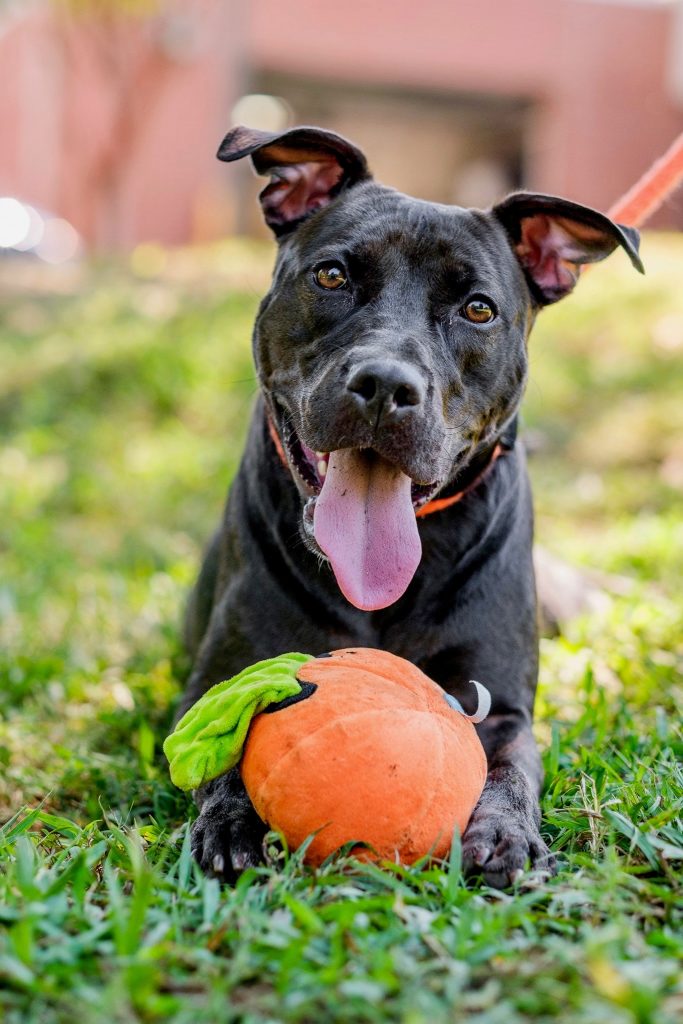 APS is currently running an adoption special in effort to Clear the Shelter with NBCUniversal. All cats and dogs are just $50.
Animal Protection Society of Durham
2117 East Club Blvd.
Durham, NC 27704
(919) 560-0640