Georgie may have a serious face at first but he's all love as soon as you offer a treat and a gentle pet. This 5 year old gentleman is a gentle giant with a sploot that deserves an award. He appreciates affection, peanut butter, and lots of love. He has a knack for taking treats gently and then offering a strong head tilt, waiting for more to mysteriously drop from your pockets. Georgie has been with us since the beginning of July and is patiently waiting for someone to come and scoop him up. He'll be sure to stare into your soul with his dreamy eyes, there's no turning back after that!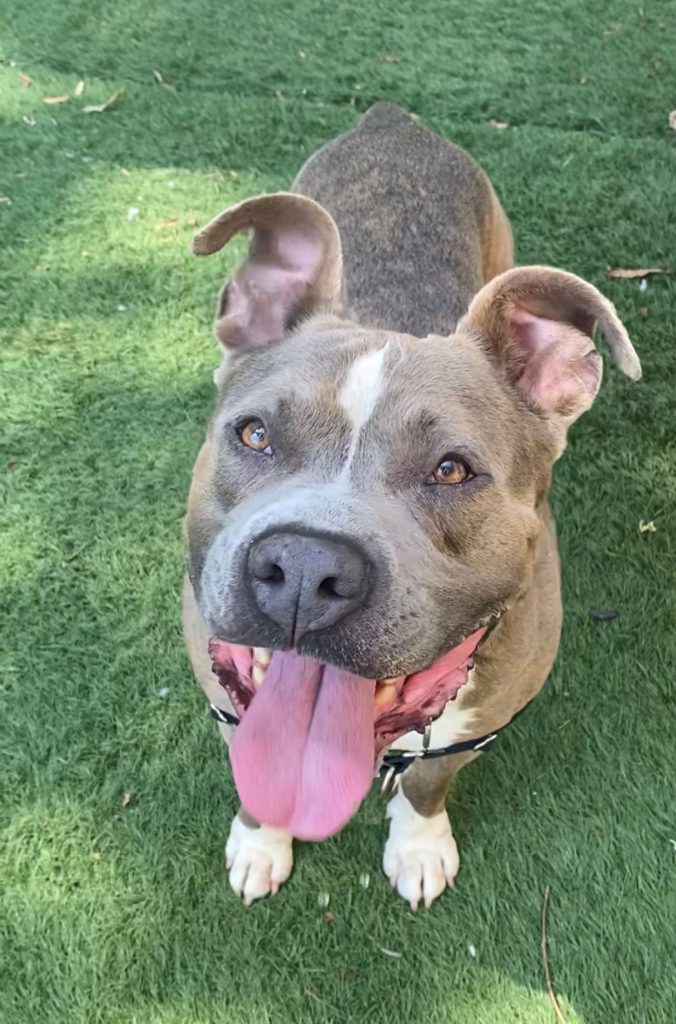 Kids: 6+, mindful of size, worried by novel objects
Dogs: friendly sniffing, then ignores; may accept offers to play
October is Adopt a Shelter Dog Month. To celebrate that, all dogs are $50!
Animal Protection Society of Durham
2117 East Club Blvd.
Durham, NC 27704
(919) 560-0640