Holiday Happenings
'Tis the season!
Here's a list of holiday events to get you in the spirit this holiday season!
It's all courtesy of our friends at CarolinaChristmasMusic.com powered by Leith Honda.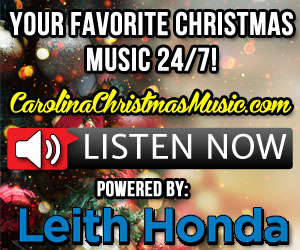 If you're looking for all your favorite Christmas music 24 hours a day, 7 days a week, now through Christmas – visit carolinachristmasmusic.com. Listen online wherever you are!