There's no getting around it that Sunny is a dapper young man, and we should all tell him how great he is. Sunny a 1 year and 7 month, playful and friendly guy with the cutest sploot you ever did see! After he was found wandering in our parking lot a few weeks ago, we welcomed him back into our program with open arms. He is a sweet and affectionate boy with a passionate fan club around the shelter, and he deserves a soft bed in a home with kind humans. Sunny participated in many playgroups with other dogs and let us know that he does prefers lower-key dogs. He can be a bit nervous/overexcited at first and needs a little time to warm up and feel comfortable. Overall, this guy is silly, easy to love, and just downright adorable.
Kids: 13+, jumpy and mouthy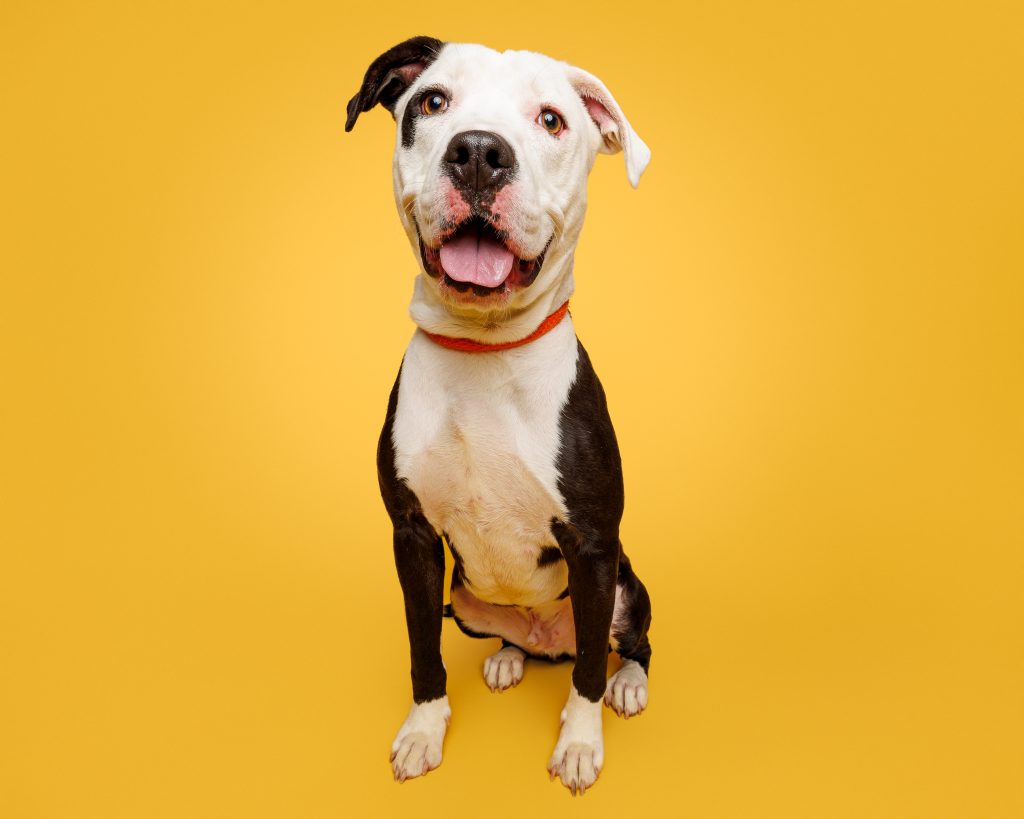 Dogs: friendly sniffing, excitable, may be too much for some dogs
October is Adopt a Shelter Dog Month. To celebrate that, all dogs are $50!